Connie Montgomery

Agent

in Oxford, MS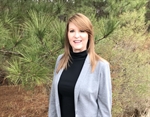 There is no place on earth like Oxford, MS and owning property here is a great privilege. I absolutely love living here and once I show you around, I know you will love it too and want to plant roots of your own here. Whether you want a home in town, in the Lafayette countryside or you have decided to sell, I have the experience and local know-how to help you make the best possible decision for your home.
I understand that buying and selling real estate can be a stressful process. I will lower your stress level and make your experience as pleasurable as possible trough constant communication and being accessible when needed.
When not assisting clients, I enjoy relaxing at home with my family and spending time with my dogs Ash, Gracie, PJ, and Lester.
I have a Bachelor's Degree in Business Administration and graduated with honors.